Web apps are becoming more and more like native apps, thanks to the advances in Progressive Web Apps (PWAs) technology. One of the features that can enhance the user experience of web apps is System Media Controls, which allows users to control audio playback from the OS level. Microsoft along with Google is exploring a way to make each web apps to have separate media controls on Windows and Mac.
Current System Media Controls Behavior:
Right now, all audio sources from the browser, including tabs and web apps, share one System Media Control instance. This means that if you have more than one source playing audio at the same time – for example, a tab in the browser and a web app (PWA) – the Windows or macOS media control box will be able to show only one source.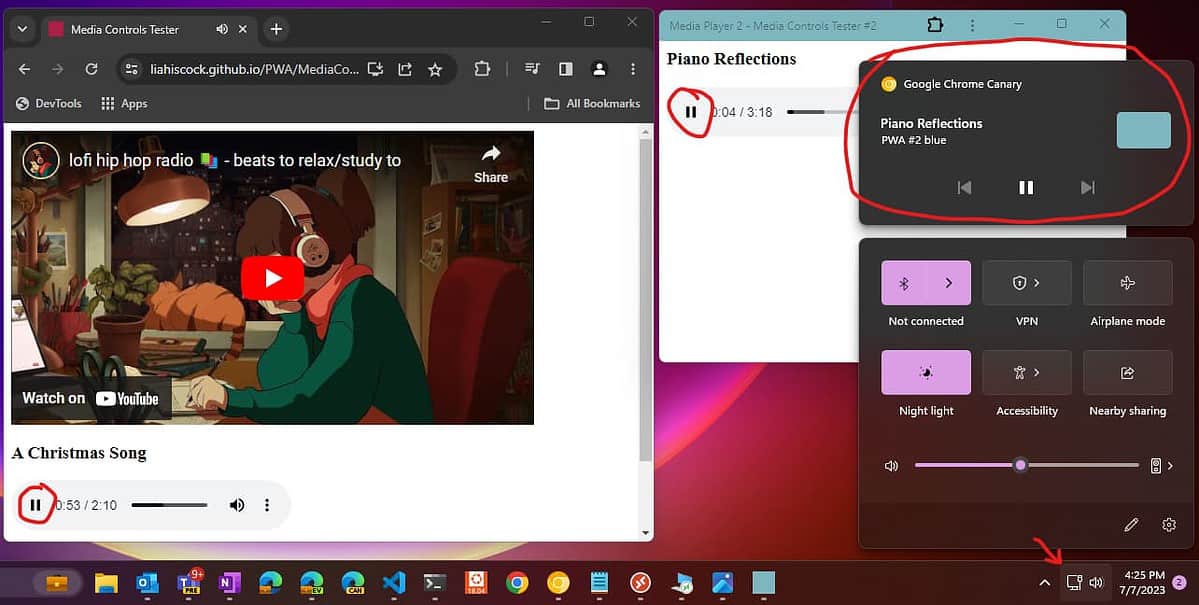 Microsoft wants to change this poor experience; the reason is to make web apps more similar to native apps by allowing each web app playing audio to have its own System Media Controls instance. This also addresses user feedback that it's confusing to see the browser name on the media controls when as web app is playing audio.
To address this, a new feature flag to emulate the behavior of native apps like Spotify will be available in Chrome Canary.

On Windows 11, every web app (PWAs) playing audio will have its own media controls box, in addition to one for the browser. Users can switch between these controls using the arrows. This change aims to make controlling audio playback in web apps as easy and efficient as it is in native apps.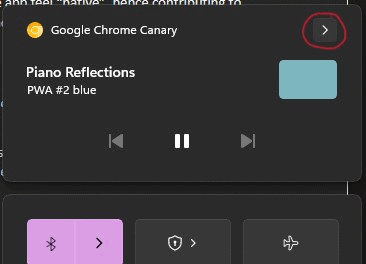 On macOS, a similar improvement is planned. The "now playing" center will have separate entries for each PWA playing audio, along with one for the browser. This not only makes it simpler for users to manage their audio sources but also provides a more native app-like experience. You can expect these changes for PWAs to appear in Microsoft Edge in the coming months.
Conclusion
The addition of a feature flag for System Media Controls improvement on Windows is a big step forward in making web apps more user-friendly and native-app-like. By providing distinct media control instances for each web app, users can easily manage their audio sources and enjoy a more intuitive experience. Whether you're a Windows or MacOS user, this upgrade will surely enhance your web app experience and make audio playback control more straightforward.